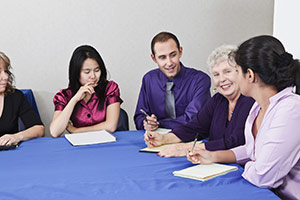 The Property Group (TPG) focuses its services in Fairfield County and surrounding areas. This allows us to provide quick response time and effective site coverage, and ensures that our property managers have an excellent knowledge of the local area. Our expertise in Fairfield County's real estate and regulations means that we can help maximize your investment.
A Diverse Array of Properties
TPG manages and understands the needs of communities including:
Condominium Associations
Co-ops
Homeowner Associations
Mixed-use Properties
Serving Associations of All Sizes
Our staff has the experience and the resources to provide customized services for any size property. Our current portfolio includes communities ranging from 4 to 274 units.
In business since 1987, we have something that few other property management companies in the area can claim: breadth of experience. Browse our property portfolio to get a better picture of the variety of properties we manage.
Interested in how we can assist your community?