Proper maintenance can add value to your property and maximize your investment. Knowledgeable in all aspects of facilities maintenance, The Property Group (TPG) offers standard and flexible services to meet the unique operational needs of each association.
---
Comprehensive Maintenance Solutions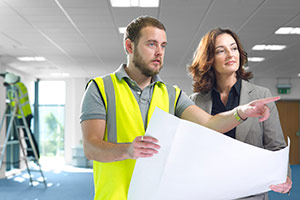 As part of our full-service property management, TPG takes a proactive approach to the maintenance of each community. Our role may encompass:
Planning & Evaluation
Working with the Board of each association to identify short- and long-term goals and recommend cosmetic and non-cosmetic improvements
Assisting in the development of a comprehensive schedule for all essential maintenance and landscaping services
Performing on-site property inspections to evaluate progress and establish strategies for future capital projects
Quality Control
Conducting unscheduled visits to the property's common areas to evaluate operations, work in progress and safety conditions
Supervising and monitoring the performance of association-employed concierge, security staff and contractors
Maintaining individual property files and records of maintenance for each unit owner, vendor and contractor
Direction & Execution
Recommending contractors and suppliers; soliciting bids for and/or hiring Board-approved vendors
Overseeing the work of vendors and contractors to make certain that projects are progressing properly and on schedule
Expediting required and emergency repairs
---
Value-Added Maintenance Solutions
TPG can also provide and oversee our in-house maintenance personnel for those properties requiring a day-to-day maintenance solution.