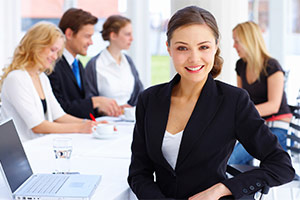 Since 1987, The Property Group (TPG) has been Fairfield County's trusted choice for full-service property management. With an experienced staff, flexible service offerings, and a proven track record, we are well-suited to manage associations and communities of any size.
TPG is fully insured, and all of our property managers are licensed Certified Managers of Community Associations (CMCAs).
A Reputation for Customer Satisfaction
Over 25 years of experience have taught us that communication is the key to efficiently managed properties and satisfied clients. To that end, we've established excellent communication systems both internally and in our interactions with vendors, contractors, property Boards of Directors, and association-employed staff.
Our property managers share these values. Always connected and known for providing quick responses to voicemail and email, our property managers offer a level of reliability that can't be matched anywhere else. We're always there for you, even after-hours.
Getting Started is Easy
TPG can ensure that switching from your current management company will be a smooth transition. We can take the initiative on your behalf while keeping you up-to-date on our progress. Then, we'll move forward at a pace that works for you.
Ready for a better property management solution?